Skype &
​Online
Since November we have been offering SKYPE sessions for those people who are perhaps a bit too far away to travel to our Hampshire locations or too far out for us to make a home visit. Our Skype sessions will allow you to work out in the comfort of your own home or garden, so is ideal for busy people trying to cut out their travel time. We will start by having a discussion on your previous activities and your goals, then I need to know if you have any home weights to help me write your programme. Don't have any home equipment? That's fine! We can write you a great plan to accomplish your goals using just bodyweight! Shane will coach you one-on-one live, so that he can demonstrate and check your positioning and motivate you through a fantastic workout!
Click here to enquire about our new Skype sessions!
Powered by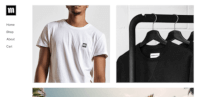 Create your own unique website with customizable templates.