Transform At The

​

Private Gym
Welcome to "The Den"; ForestFit's
Private Personal Training Facility
.
It's your very own private gym; ensuring an uninterrupted training experience with a bespoke training and diet plan just for you. A secluded place for you to exercise with me and no one else around!
Not open to the general public
Your session will be uninterrupted; meaning the facility is all yours for session time!
Everything you need to transform your body is here, whether you are a beginner or experienced lifter. A warm welcome is extended to anyone making a positive change toward a healthy lifestyle.

In 2017 I opened up The Den and within 10 months I upgraded to a newer, bigger facility and added more equipment. I am regularly adding new equipment to The Den, so you can ensure that I am always finding new ways to make ForestFit the best that it can be!
ForestFit
Unit 7H, Seddul Bahr,
Allington Lane,
Southampton, SO30 3HP
Free Reserved Parking Available!
---
Skype &
​Online
Since November 2015 we have been offering successful SKYPE sessions with fantastic results for those people who are perhaps too far away to travel to our Hampshire locations or too far out for us to make a home visit. Our Skype sessions will allow you to work out in the comfort of your own home or garden or even home gym, so is ideal for busy people trying to cut out their travel time. We will start by having a discussion on your previous activities and your goals, then I need to know if you have any home weights to help me write your programme. Don't have any home equipment? That's fine! We can write you a great plan to accomplish your goals using just bodyweight! I will coach you one-on-one live, so that I can demonstrate and check your positioning and motivate you through a fantastic workout!
Click here to enquire about our new Skype sessions!
Powered by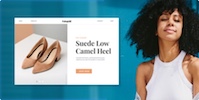 Create your own unique website with customizable templates.